---
"Become A Certified Underground Strength Coach & Learn Our Results Proven Strength & Conditioning Methods Guaranteed To Help You Dramatically Increase The Success Of Your Warehouse Gym & Training Business."
When You Become A Certified Underground Strength Coach You Will:
Discover The Proven Training Strategies You Need To Become A Successful Strength Coach In Today's Economy (The Rule's Have Changed)

Understand Exactly How To Deliver Powerful AND Rapid Results For Your Clients With Our Results Proven Underground Strength System (Great for Athletes AND Adults!).


Understand Exactly How To Implement Our Underground Strength System Even If You Don't Own A Warehouse Gym Or Training Studio. You Don't Need A Gym To Implement Our Powerful Training System.

Discover and follow your true passion in training. There is NO reason to operate a training business that drains you or enslaves you.

During The USC Cert you will experience firsthand the passion behind Coaching and how you can use your passion to change the lives of others and run a successful business both financially and emotionally.
"What Is The Underground Strength Coach Certification & How Can It Help YOU Achieve MORE Success, Faster Than Ever Before, In Your Business!?"
Check This Video Out…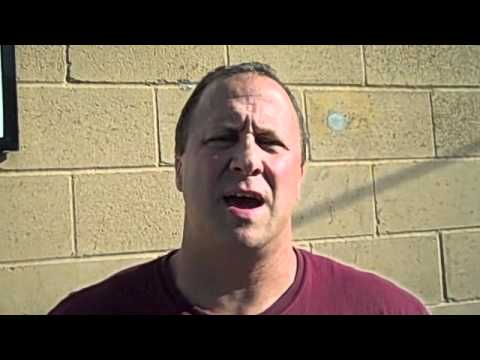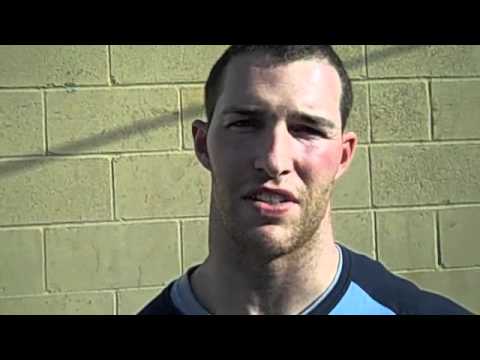 Jeremy Thiel, Founder of CrossFit Central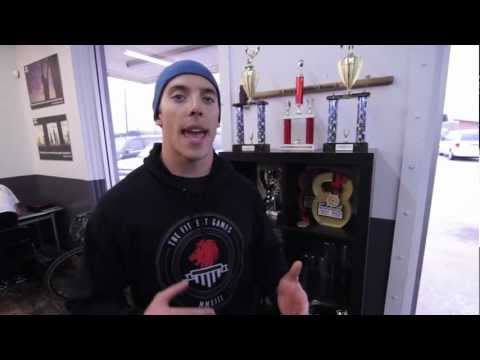 ___________________
From: The Office of Zach Even – Esh
Location: NJ
Who Is The Underground Strength Coach Experience For? 
– We've had aspiring Coaches with NO prior coaching experience attend The USC Certification & skyrocket their success.

– Experienced Strength & Conditioning Coaches have attended, including D1 Strength Coaches, Boot Camp Owners and more.

– Navy SEALs, Law Enforcement & Various Military Personnel have gone through The USC Cert with raving reviews.

– Teams of CrossFit Coaches & Strength Coaches have had me organize private Underground Strength Coach Certs for them 
If you genuinely care for your athletes and live for the Relentless Pursuit of Excellence, The USC Cert is for you.
"Bottom Line, That Single Course Was THE Most Important Thing In Determining My Success Over The Last Couple Years & My Success Well Into The Future…."
During your time with me, we will be cutting through the hype, the B.S. and the fancy talk to bring you an experience like no other that dramatically improves your knowledge as a Coach in both training AND business. 
You'll walk away with powerful information that you can begin implementing after your very first day with us. You won't need to wait until you get home to apply your new information. You'll be too excited to wait!
Our business systems will give you a superior edge, whether you own a gym or not, regardless of the size or stage of your business, it doesn't matter. 
These methods will give you the edge and just one idea can change your game BIG time. 
– You will understand the critical aspects of running your training program, separating yourself from everyone else who is doing the same ol', same ol' while implementing The Underground Strength System 
– You will learn what you MUST incorporate to transform your training business

– Understand how to remove the BS and incorporate ethical business methods for both online and offline 
"The moment you decide on a goal to work toward, you're immediately a successful person. You are then in that rare and successful category of people who know where they're going. Out of every 100 people, you belong to the top 5."
– E. Nightingale –
In order to give you the tools to start turning your knowledge and passion into profits, You simply need to take that first step. MANY have been scared or doubtful, just like you. 
But, those who took action have never looked back. 
Just take a look at all our success stories.
These were all Coaches just like you once upon a time. Some with no experience, others running 6 figure training operations. Still, ALL of them left with more knowledge, more confidence, more power and a new belonging to The Underground Strength Coach Community.
Everything will be "Hands On", so you will learn by doing, which is the most effective way to TRULY learn how to become a successful Strength Coach & Trainer.
No topic, question or conversation will be taboo this weekend and you can expect my No Holds Barred approach to training and business to be fully unleashed.
"The Underground Strength Community Is A Network Of Passionate Coaches Who Train & Live On Their Own Terms, NOT Conforming & Following The Popular Fads or Gimmicks. 
Your Success Will Skyrocket With Your Lifetime Of Support"
This weekend will also allow you to make connections and become part of a powerful network with other Underground Strength Coaches. This is one of the most powerful methods for increasing your success and I will reveal the Mastermind Principles you can use together with your new found brothers and sisters to skyrocket success like never before.
The most successful people in the world, regardless of their field, understand and know the infinite power of surrounding themselves with like minded people and creating Master Mind Groups. Just wait until you begin to experience this incredibly powerful phenomenon.
Once inside The Underground Strength Coach Community, You will be surrounded by others who are positive, mentally and physically strong and focused on success. This alone will DOUBLE your success in business and the results your clients are about to receive. We don't allow negative people or battery drainers in our community to ensure you achieve your goals as a Strength Coach.
"Don't Let The Fear Of The Time It Will Take To Accomplish Something Stand In The Way Of Your Doing It. The Time Will Pass Anyway; We Might Just As Well Put That Passing Time To The Best Possible Use."
– E. Nightingale
Let's take a look at your 2 Day curriculum and what you're about to experience. Now, let me remind you. Just because it's not written here does not mean we can not address these topics during our certification weekend. I will go above & beyond to meet ALL your needs.
Remember, this entire weekend will be hands on, with only 15 others on average, experiencing all of these power packed methods. Let's Get After it!

Day 1: 9 AM – 5 PM

Introduction of The Underground Strength Methods & Overall Training System.

The Underground Warm Up, Mobility & Movement Prep System. How to assess athletes through the warm up and how to modify training sessions accordingly.

The Underground Baseline & Introductory Workouts, How to Train New Members, Using Safe & Highly Effective Training Progressions & Regressions

Speed & Power Training Methods for Upper & Lower Body. Appropriate use of jump training for adults VS athletes, in season and off season considerations & program design.

The Power behind Calisthenics & Bodyweight Bodybuilding Methods. Bodyweight training methods for athletic performance and minimal equipment with athletes, boot camps, warm ups and more.

The Critical Quick Lifts With the Barbell, Kettlebells & Dumbbells: Power Cleans, Snatches, Clean & Press and more….

Underground Strength Program Design Methods / QnA on Training

Day 2: 8 AM – 1 PM
Underground Strength Warm Up Part II. Mobility, Animal warm ups, assessments.

Hands On Coaching a group of athletes & train with athletes at The Underground Strength Gym.
Utilizing The Deadlift & Squat Variations – from beginner to advanced. Coaching and training progressions for different age groups and levels of physical preparation.

Coaching Assessment – Coaching Athletes Through An Underground Training Session, Feedback on coaching and organizing training session.

Odd Object & Strongman Training Fundamentals. Safety, Technique, Training Progressions and Application in program design.

Integrating Old School Bodybuilding & Powerlifting For Improved Performance.

Program Design Structure & Format, Part II
Putting it ALL Together – This is when we round up and analyze all the powerful information you have experienced and discuss how you can easily begin applying these methods to explode your success.
Underground Strength Coach Mastermind & QnA – Training, Business & Life.
On both days you will be going through hands on sessions where you will be training and coaching others in the group. This allows you to implement everything you learn while getting immediate feedback on what you need to improve.
Each USC Cert is catered and adjusted to the level of knowledge of the attendees so understand there is flexibility in the methods taught and what Zach decides to focus on to ensure you maximize your learning.
___________________
"NO B.S., I'm Committed to Your Success"
You will also receive Priceless Support as a Certified Underground Strength Coach: 
And…..
– ($5,000 Value)

 Access To 

The Underground Strength Coach Mastermind Forum

 (A Private Forum For Certified Coaches ONLY!)
It is here, inside our Mastermind Forum, where you can share success strategies & learn powerful business, marketing & training information to skyrocket your business with other Certified Underground Strength Coaches. This is truly priceless to be surrounded by a supportive community 24-7-365.

Now is the time to step up your game and begin your journey.
"Made A Huge Impression On Me…. The Result Has Been Awesome…. Tripled, Quadrupled My Income…. Zach Is So Passionate…. Makes You A Better Person…. It's Bigger Than Fitness"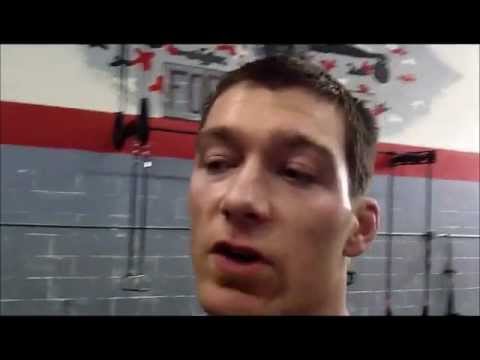 ** CANCELLATION POLICY **
If you Cancel after investing in The USC Cert, You will be given the opportunity to attend another Cert within the Same Calendar Year with a $250 rescheduling fee.
USC Code of Ethics
[box style="notice"]I Only work with Coaches who have honesty and integrity. Move forward ONLY if you fit this criteria. Underground Strength Coach is more than just a certification. We are an organization, an association of Strength Coaches, a family of Coaches who "live the code", giving others our absolute best services with quality, honesty and integrity. If you can not live by our "USC Code of Ethics" you are NOT welcome to attend our certification and become part of The USC Organization.[/box]
My Promise & Guarantee To You
When I put on a Cert I plan on giving you 20 on a scale of 1 to 10. From the heart, I will give you my all and hold nothing back. If you feel that this Cert isn't worth your investment after your time with me then I will refund you 100% of the money and consult with you on training, business and life for the next 30 days for FREE. My goal is to help you achieve more success as a Coach. If I let you down then I let myself down and I refuse to let that happen!
I've got your back!
Upcoming Cert Dates / Locations
Date: March 11 – 12, 2016 (Friday & Saturday)
Time: Friday 9 AM – 5 PM / Saturday: 8 AM – 1 PM
Location: Manasquan Underground Strength Gym
202 East Main St Unit 4 / Manasquan, NJ 08736
Best Parking: ACME or CVS at 200 East Main St (We are Behind Kenny's Auto Garage)
Register HERE 
After Registration, You will receive an e mail with prep materials.
Share and Enjoy